Facing the future, we need to rebuild a new Foxconn in Henan At the unveiling ceremony of Foxconn Technology Group's new business headquarters, Chairman Liu Yangwei's words were resounding.
On April 25, the opening ceremony of Foxconn New Business Headquarters was held in Zhengzhou. Focusing on the word "new" of the new business headquarters, Liu Yangwei said on the spot that the first meaning of "new" was to open up a new situation for the group's industrial development in Chinese Mainland; Secondly, we need to base ourselves on Henan and plan new ideas for strategic industries.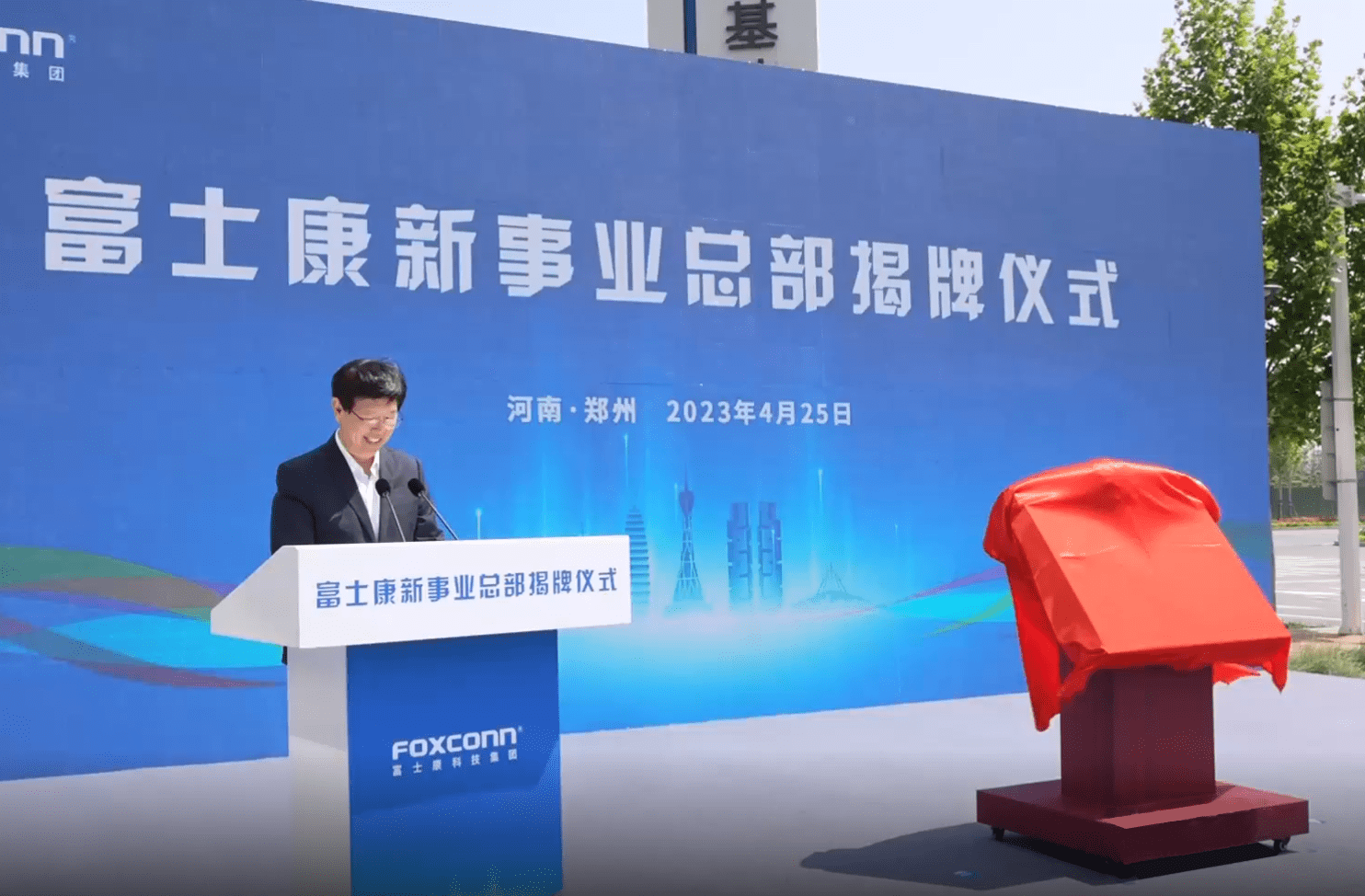 Liu Yangwei said that establishing a new business unit and expanding new industries is essentially an entrepreneurship. Since we are determined to start our own business again, we must go all out to rebuild a new Foxconn in Henan Province for strategic industries
It is reported that Foxconn's new business headquarters has set up a robot industry development center, an EV manufacturing development center, and a battery technology development center. According to Foxconn's development strategy, in the future, it will accelerate the implementation of the "3+3" transformation and development of three emerging industries: new energy vehicles, digital health, and robotics, as well as three cutting-edge technologies: semiconductors, artificial intelligence, and new generation mobile communication. Previously, Henan and Foxconn had reached a consensus on further deepening cooperation in new fields and tracks, and signed a new round of strategic cooperation agreements. Both sides agreed to increase Foxconn's scale in Henan to trillions within 5 to 10 years.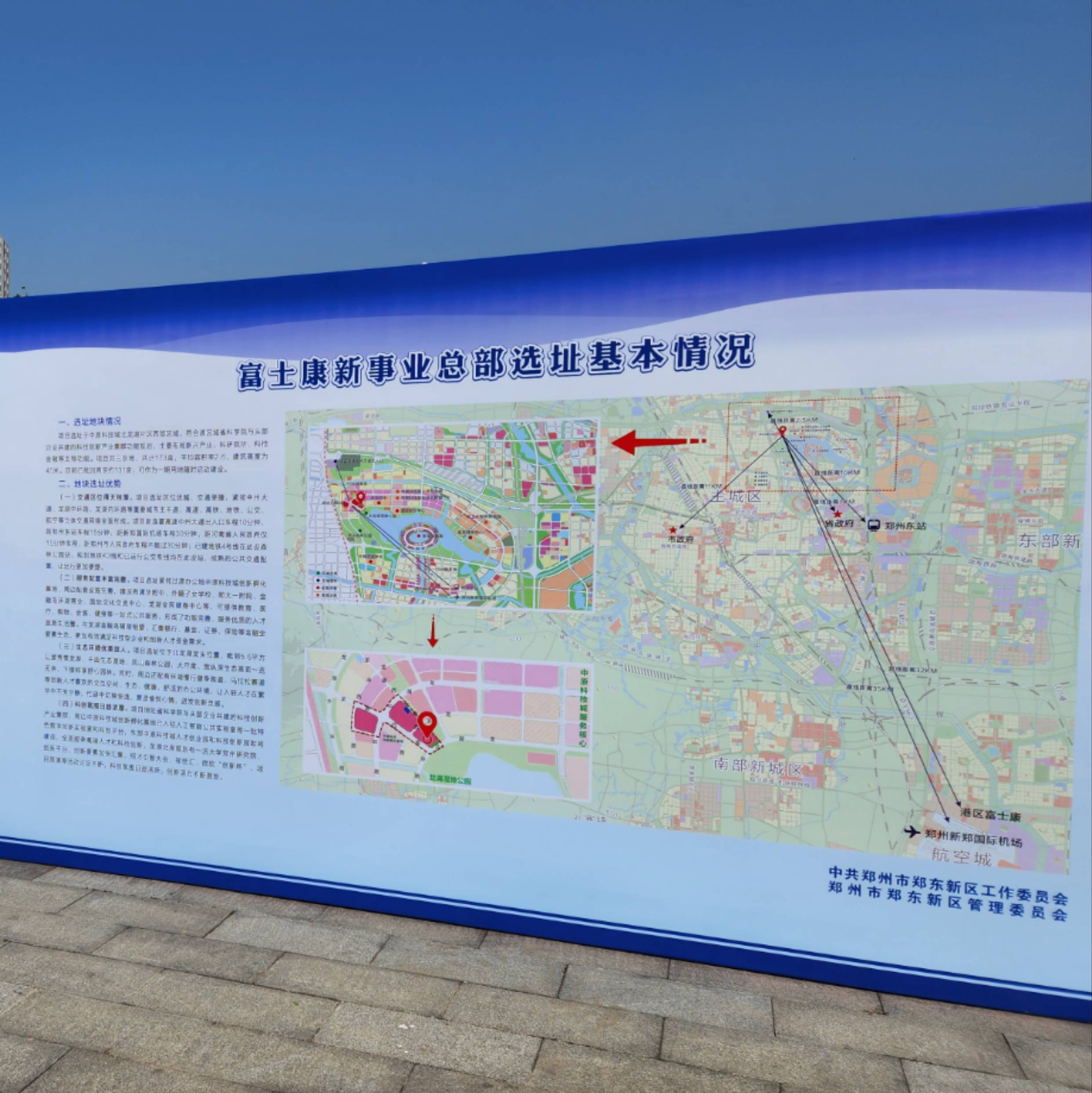 According to data, Zhengzhou Foxconn is the world's largest intelligent terminal production base. Since its establishment in 2010, the cumulative import and export volume of Zhengzhou Foxconn accounts for about 60% of the total import and export volume of Henan Province and 80% of Zhengzhou City. Foxconn has also successively built science and technology parks in Zhengzhou, Jiyuan, Hebi, Lankao, Zhoukou and other places in recent years. Focusing on the production of complete machines in the Comprehensive Economic Experimental Zone of airport in Zhengzhou, Foxconn has arranged the R&D and production of mainboards, camera modules, display screen modules, and components in multiple directions. Driven by Foxconn, during the "13th Five Year Plan" period, more than 200 intelligent terminal related industrial chain enterprises have settled in Zhengzhou Airport District, with an investment of 300 billion yuan.
How important Foxconn is to Zhengzhou can be seen from three perspectives: employment, exports, and driving the industrial chain.
Firstly, it will drive employment for around 800000 people.
Foxconn Zhengzhou Industrial Park had around 320000 employees during its peak period. With the arrival of Foxconn, various commercial activities around the industrial park have been heated, and so many employees have been employed in supporting living, consumption and other services. These employment positions are at least twice that of Foxconn itself.
Experts estimate that Foxconn can create 1 million job opportunities in Zhengzhou, which will inject momentum into driving domestic demand in Henan.
Secondly, pull the exit.
According to data on Foxconn's official website, in 2021, the group's revenue was approximately RMB 1.35 trillion, an increase of 11.92% compared to 2020; The total import and export volume accounts for about 3.6% of the total import and export volume of Chinese Mainland, 3.2% of the total import volume of Chinese Mainland, and 3.9% of the total export volume of Chinese Mainland.
Meanwhile, data shows that Foxconn's export volume accounts for over 30% in Zhengzhou, Taiyuan, Hengyang, Chengdu, and Nanning, with Zhengzhou ranking first with an extremely high proportion of 82%.
Thirdly, the industrial chain.
To some extent, Henan airport was built for Foxconn and prospered because of Foxconn. Without Foxconn, there would be almost only an empty shell left in the airport of Zhengzhou.
Before Foxconn came to Zhengzhou, there was almost no electronic information industry in Zhengzhou, mainly relying on traditional manufacturing industries such as textiles, automobiles, coal, and food.
After the arrival of Foxconn, according to public information, it has led a group of upstream and midstream component manufacturers to come together, with over 600 supporting enterprises from Foxconn alone, establishing a large-scale electronic information industry cluster in Zhengzhou.
From this, it can be seen that the importance of Foxconn to Zhengzhou cannot be overstated.